Daniel is a copywriter who has well and truly been bitten alive by the 'travel bug'. After ticking off several North American National Parks and exploring Europe by train, his sights are now set on South East Asia. Usually with at least one camera locked and loaded, you'll find Daniel wherever there are mountains, lakes or beaches.
Enjoy the refreshing beauty of Raleigh, North Carolina, as we take you on a tour around its most captivating lakes. From the expansive Falls Lake to the lively Lake Crabtree, there's a lake for every kind of adventurer.
Get ready to uncover the 16 best lakes in Raleigh!
Lake Johnson
Nestled in Raleigh's southwest corner, Lake Johnson is a 150-acre tranquil retreat away from the hustle and bustle of the city. In Lake Johnson Park, visitors can rent kayaks, canoes, pedal boats, or stand-up paddleboards, perfect for the summer months. For those preferring land-based adventures, five-mile hiking paths offer stunning views of Lake Johnson, while picnic spaces, a fishing boardwalk, and a six-station fitness track line the shore.
Falls Lake
Among North Carolina's many natural wonders, the 12,410-acre Falls Lake stands out. The southern hiking trails, forming part of the remarkable Mountains-to-Sea Trail, offer some of the some of the most beautiful views in the state. For those seeking an overnight stay, camping at Shinleaf or Rolling View Recreation Areas is available near Falls Lake. Cycling enthusiasts can also enjoy the accessible Beaver Dam bike trails.
Lake Crabtree
Just a stone's throw from Raleigh, in the suburb of Morrisville, sits Lake Crabtree, a 210-hectare hub for recreational opportunities. Amid the sailing, boating, and fishing activities offered by the lake, the surrounding parkland is home to hiking trails, mountain biking trails, and picnic tables. With an added touch of sand volleyball courts, playgrounds, and a horseshoe pit, Lake Crabtree is guaranteed to be a fun visit!
Jordan Lake
A scenic half-hour drive from Raleigh, Jordan Lake offers over 5,600 hectares of water activities and a 180-mile shoreline. Situated within the Jordan Lake State Recreation Area, it features seven swimming beaches and several boat ramps, with rental options including kayaks, pontoon boats, and stand-up paddleboards. The region surrounding Jordan Lake also offers over 13 miles of hiking trails and a selection of campsites.
Shelley Lake
Easily accessible with ample parking, Shelley Lake Park in Raleigh is a local favorite. With a two-mile paved greenway encircling the lake, it provides a picturesque trail for walking, jogging, or cycling. On land, visitors enjoy basketball courts, playgrounds, and exploring the Sertoma Arts Center. The lake caters to fishing from designated areas despite swimming and personal boats being off-limits.
Harris Lake
Just 22 miles southwest of Raleigh, Harris Lake is a peaceful retreat for outdoor enthusiasts. The park, open daily from 8 a.m. to sunset, features a 50-person campsite, fishing pier, and canoe and kayak launch site, along with a playground. Known for its above-average largemouth bass, crappie, and speckled trout, the lake is an amazing fishing destination.
Lake Benson
Situated south of Raleigh, Lake Benson is a serene destination known for activities like boating and fishing. Access to the lake is through Lake Benson Park, where rentals for kayaks, canoes, and boats are available, and fishing for largemouth bass is a popular pursuit. The park also features two dog playgrounds, making it a popular spot if you're traveling with your pooch.
Lake Wheeler
If you head south of Raleigh, you'll find the 650-acre Lake Wheeler, a key water source that doubles as a picturesque recreational spot known for its beautiful paddling routes and stunning sunsets. Surrounded by a meticulously maintained park, you'll find volleyball courts, playgrounds, and boat rentals. Kayaks, canoes, and paddleboards can be rented to explore the lake's many coves, while fishing enthusiasts can try their luck with largemouth bass and channel catfish.
Lake Lynn
Lake Lynn, a man-made lake nestled within Raleigh's Lake Lynn Park, offers an array of activities. A 2.8-mile paved trail encircles the lake, with a community center, playground, and tennis courts nearby. Home to an array of aquatic wildlife, including common North Carolina lake fish, turtles, snakes, and birds, Lake Lynn is the perfect spot for any nature lover.
Buckhorn Reservoir
Buckhorn Reservoir, around 40 miles from Raleigh, covers a vast 930 hectares. It transforms into a thrilling sports venue each fall, hosting a triathlon in September and boat racing in October. When it's not buzzing with events, it offers serene boating, fishing, and a 1.5-mile horse trail along its shoreline.
Bass Lake
Located within Bass Lake Park, Bass Lake provides a tranquil outdoor getaway just 18 miles south of Raleigh. A 1.8-mile trail encircling the lake invites walkers and joggers, while there are plenty of other greenway trails through the park. On the lake's north side, two fishing docks, picnic areas, and boat rentals await, while the park's nature visitor center offers an opportunity to learn more about the local ecosystem.
Lake Michie
Lake Michie, a 480-acre reservoir located near Bahama, is just a 45-minute journey from Raleigh. Known for providing some of the region's finest largemouth bass fishing, it requires an N.C. Wildlife Resource Commission license for those keen to cast a line. The lake also prides itself on having an ADA-accessible boathouse, dock, and canoe/kayak launch, ensuring a fun-filled day for all visitors.
Bond Lake
A man-made freshwater lake, Bond Lake sits in one of Wade County's largest municipal parks, Bond Park. The lake is surrounded by a 1.8-mile trail that connects to plenty of trails sprawling in every direction. For water recreations, a boathouse at the lake's northeastern tip provides rentals for various boats, while select Fridays between April and October bring live music and local cuisine to Bond Lake's shores.
Cane Creek Reservoir
Open from April to October, Cane Creek Reservoir offers an array of recreational activities set against a stunning backdrop. Built in 1989 to supplement University Lake, it features free picnic and sunbathing areas, a quarter-mile nature trail, and boat rental facilities. Although swimming is not permitted, the reservoir is stocked with bass, crappie, catfish, and a variety of sunfish, presenting anglers an ideal fishing spot
Lake Raleigh
Enclosed by 96 acres of protected forest on North Carolina State University's Centennial Campus, Lake Raleigh is a hidden gem. Originally created as a city reservoir in the early 1900s, it's now less than a 10-minute drive from downtown Raleigh and offers a mix of activities, including walks, picnics, disc golf, fishing, and kayaking.
Lake Howell
Lake Howell, located within the historic Pullen Park, the first public park in North Carolina, is a serene oasis between Raleigh's busy city center and North Carolina State University. The lake sees a daily influx of visitors keen to explore its peaceful waters through kayaking, canoeing, or paddling, or by taking a charming ride around it on a mini train. Pullen Park itself offers plenty of attractions, from a carousel to sports courts, an art center, and the Theatre In The Park, which hosts free performances.
12 Must-See Waterfalls in Oahu for the Explorer in You!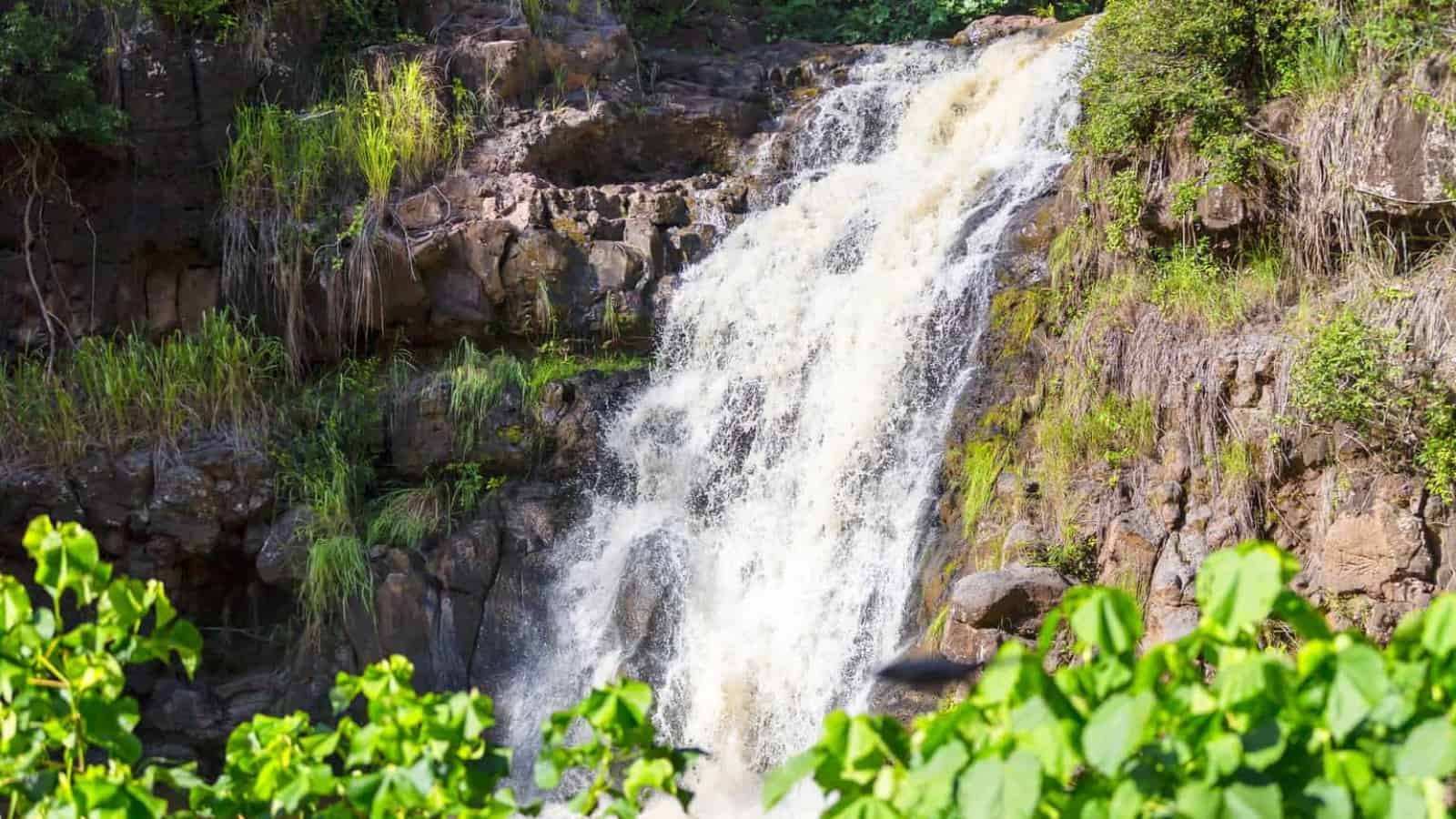 Get ready to embark on an unforgettable adventure in Oahu, Hawaii! Known for its stunning landscapes and breathtaking beauty, this island paradise is home to a plethora of magnificent waterfalls that will leave you in awe. Explore the 12 must-see waterfalls that will awaken the explorer within you. Immerse yourself in cascading waters, lush greenery, and the untamed beauty of Hawaii's landscapes.
9 Waterfalls in California That Show the Beauty of Nature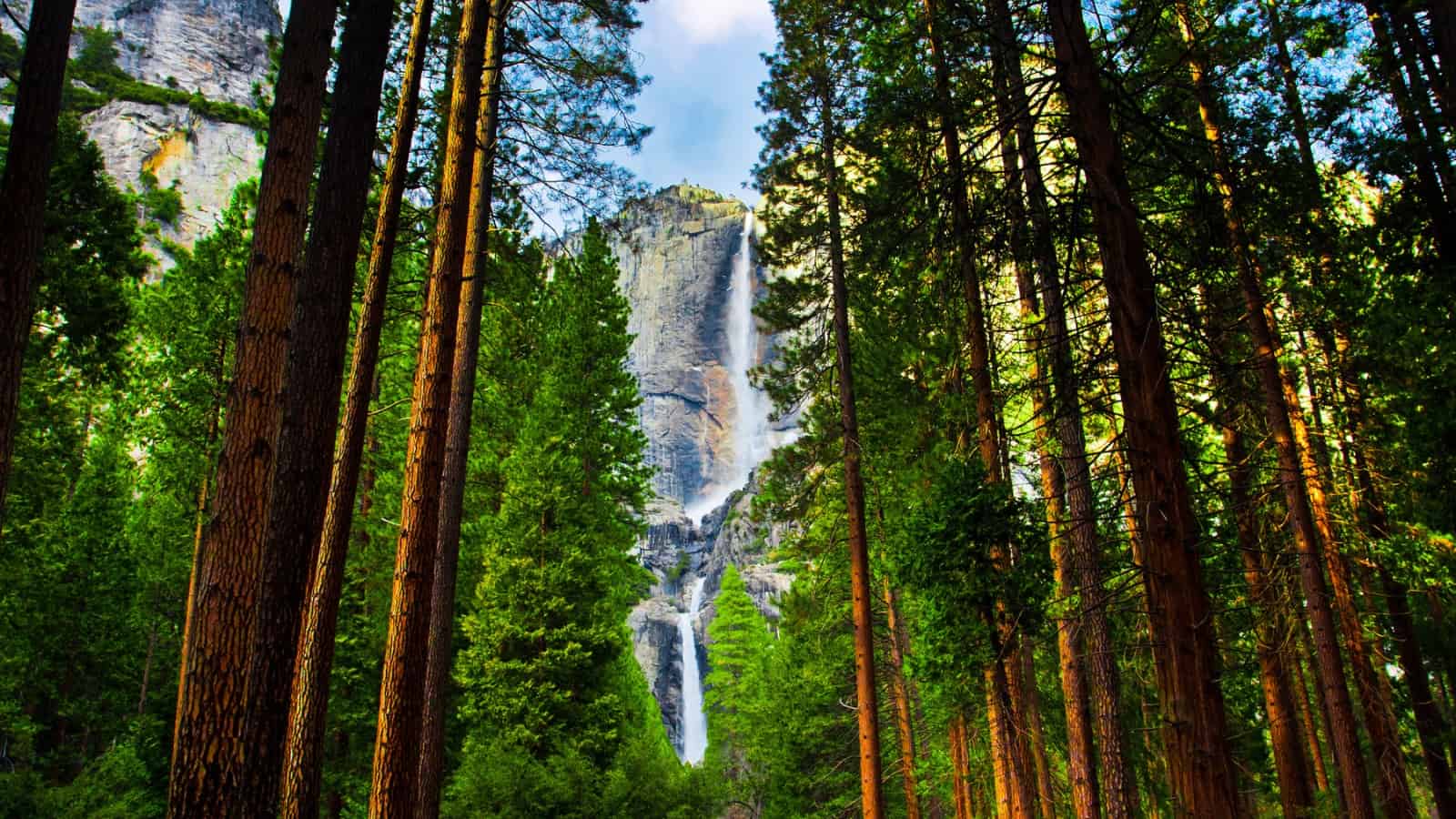 Get ready to be enchanted by the natural beauty of California's waterfalls! From majestic cascades to hidden gems, the Golden State is home to a remarkable collection of breathtaking waterfalls that will leave you in awe. Whether you're a nature lover, an adventure seeker, or simply someone who appreciates the wonders of the great outdoors, California's waterfalls offer a diverse range of experiences.
16 Waterfalls in Alaska for All Tastes and Ages To Enjoy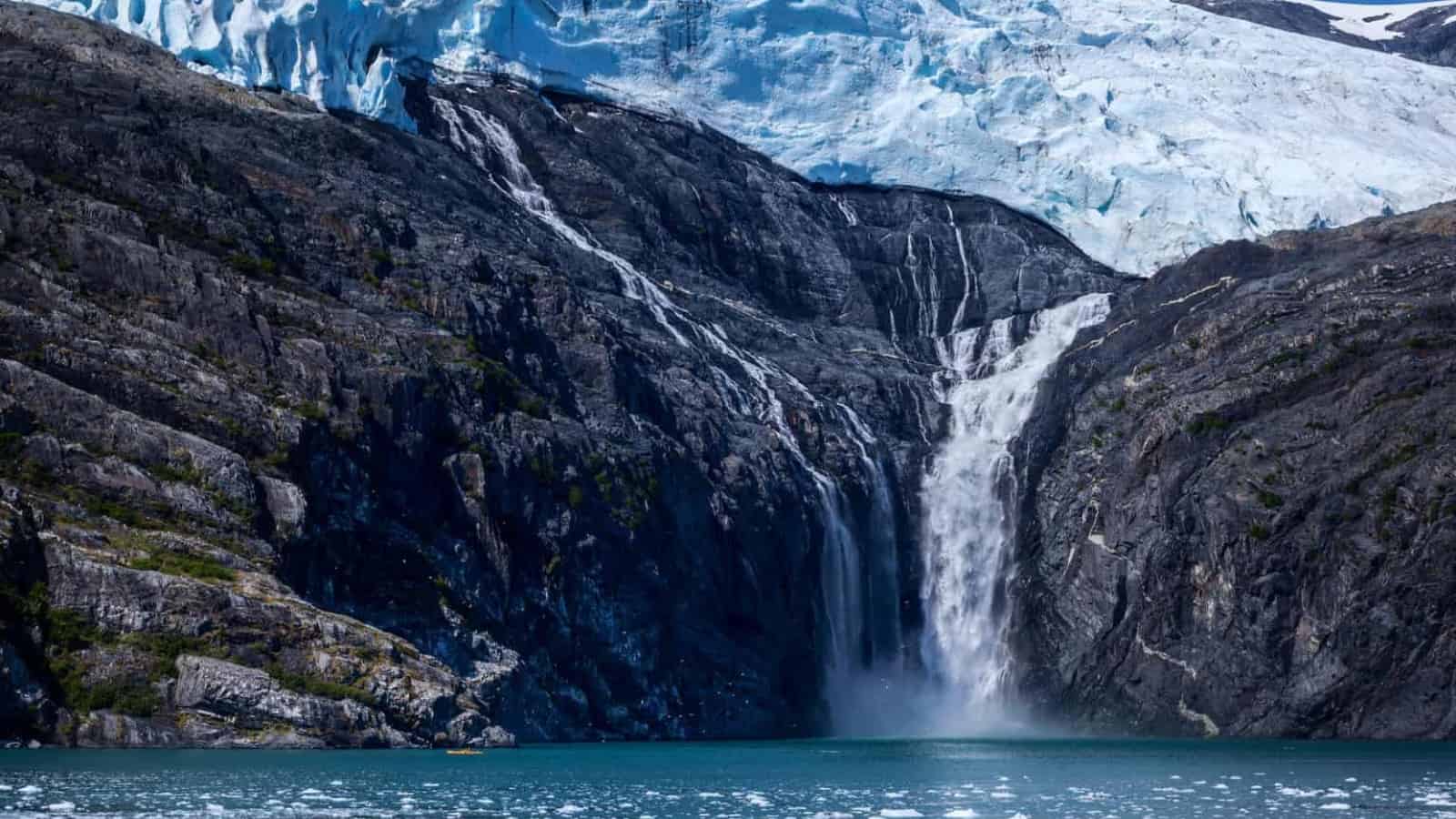 Get ready to experience the awe-inspiring beauty of Alaska's waterfalls! Nestled in the breathtaking landscapes of America's northernmost point, Alaska's waterfalls offer a treat for travelers of all ages and interests. Whether you're a nature enthusiast, an adventure seeker, or simply looking for a serene escape, Alaska's diverse collection of 16 stunning waterfalls will leave you mesmerized.