Stephanie is a cherished member of the Sampling America writing team, dedicated to crafting captivating narratives that transport readers to thrilling adventures across the country and beyond.
Keeping your kids' summer vacation full of educational content can be difficult, even when you want to kick back and relax during the time off. It's essential to keep up with reading, writing, and history for kids just beginning to learn about these topics.
Follow in the footsteps of families who road school all year round and visit these educational vacation spots to help teach your kids about American history and set them up for success for the following year.
Plimoth Plantation, Massachusetts
Consider taking your kids to the source of American history and visiting the original destination of the Mayflower.
The Plimoth Plantation is an excellent representation of how pilgrims lived in the early days of colonial settlement in America. An experience like this will surely pique their interest in early U.S. history. It will also give your kids a base understanding of the topic when they learn about it formally in school.
As a benefit, it's in a gorgeous setting in New England and can be a great vacation spot for the whole family.
Monterey Bay Aquarium, California
It's no secret that kids love learning about marine life. Taking them to an aquarium over the summer can be a super fun way to sneak in a bit of learning while allowing them to explore new things.
The Monterey Bay Aquarium especially hosts more than 30 hands-on exhibits for kids under nine years old. Children of all ages can learn by crawling through tunnels filled with tropical fish, massive tanks full of small sharks, and the splash zone with nosey little otters.
Grand Canyon National Park, Arizona
While the Grand Canyon itself is a breathtaking geological feature, the park also hosts a number of other canyons that are just as exciting.
Take your kids to Antelope Canyon to visit the orange-red wind-swept hoodoos and kick-start their interest in geology. This site in the Grand Canyon national park can be just as busy as the main attraction, but it's so much different than what kids might learn in a textbook.
Consider taking along worksheets to let your kids color in and identify different leaves, vegetation, and types of rock formations. They're sure to stand out when they can identify a sedimentary rock on their first day of science class.
Carlsbad Caverns National Park, New Mexico
The caverns of Carlsbad in New Mexico are sure to instill a sense of wonder and adventure in your kids.
Although this destination might seem like an obvious place to stop, learning about stalactites and stalagmites is one of the easiest ways to get your kids interested in science.
New Mexico also has some of the best camping locations in the U.S. Consider making this a stop along a camping trip.
LEGOLAND, California and Florida
Every kid has been obsessed with LEGO at some point. It's an exciting way to build a world with their imagination.
LEGOLAND is an excellent place to help your kids begin an understanding of building with their hands and learn the basics of science, technology, engineering, and mathematics (STEM) at a young age.
The two parks offer hands-on building experience and a plethora of intricately built cities out of these fun, colorful blocks.
New Orleans, Louisiana
Contrary to popular belief, New Orleans is actually a very family-friendly city.
Stop by the historic French Quarter to experience the magnificent French and Gothic architecture and the best that cajun and creole food offers, such as gumbo, etouffee, and beignet (powdered sugar-covered doughnuts).
Then, stop by the Audubon Insectariums, where your kids can discover wild bugs, spiders, and insects. This stop is sure to interest any little boy obsessed with creepy crawlies.
The 16 Best National Parks to Visit in June For Summer Fun
Are you looking for the perfect summer adventure? Look no further than these top national parks to visit in June! From the stunning wildflower displays at Lassen Volcanic National Park to the world-class whitewater rafting at New River Gorge National Park, this article provides insider tips and recommendations for an unforgettable outdoor experience. Don't miss out on the chance to explore these breathtaking natural wonders during one of the best months of the year!
6 National Parks To Avoid This Summer (And The Alternatives)
Are you planning a summer trip to a national park but want to avoid the crowds? Look no further than this article, which provides insider tips on which popular national parks to avoid and offers recommendations for six alternative destinations that offer unique experiences and stunning natural beauty. From exploring rugged peaks and pristine lakes at North Cascades National Park to discovering the geological history of Capitol Reef National Park, this article has everything you need to plan an unforgettable outdoor adventure this summer.
Best 16 Utah Vacation Spots
Are you looking for an unforgettable vacation spot with breathtaking natural beauty? Look no further than Utah! With stunning national parks like Zion and Bryce Canyon, as well as unique attractions like the Homestead Crater and Dead Horse Point, Utah has something for everyone. This article provides insider tips and recommendations for the best places to visit in Utah, from hiking to skiing to soaking in natural hot springs. Don't miss out on the chance to explore this incredible outdoor playground!
5 Waterfalls in Zion National Park For A Fabulous Day Out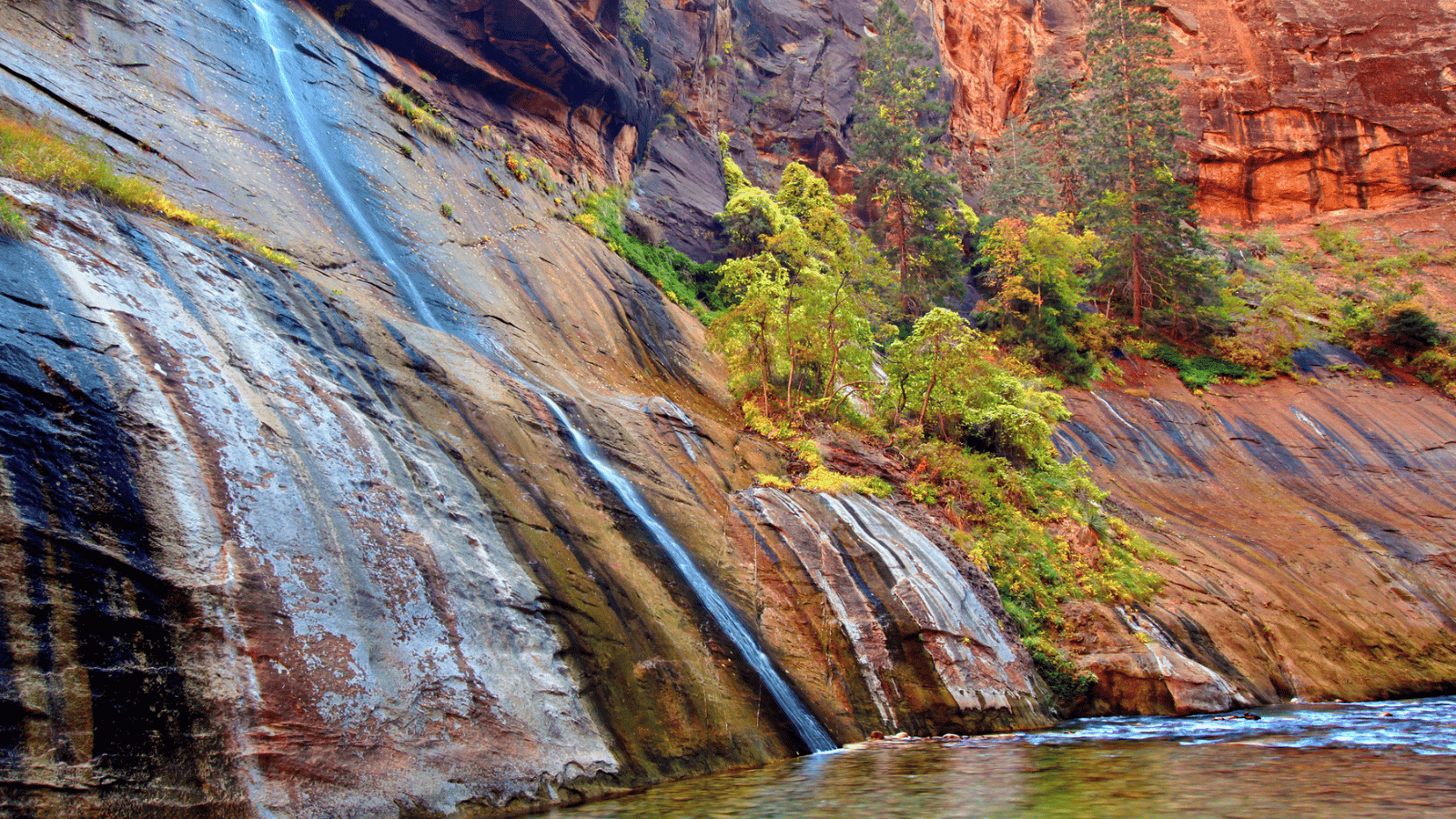 Are you a nature enthusiast looking for an outdoor adventure that will take your breath away? Look no further than Zion National Park in southwestern Utah! This article explores the park's stunning waterfalls, including the moderate hike to Archangel Falls and the more challenging Upper Emerald Pools. But that's not all – the article also highlights other natural attractions in the park, such as The Great White Throne and the Court of the Patriarchs. Don't miss out on the chance to explore this gorgeous landscape and experience the beauty of Utah's unique natural wonders!