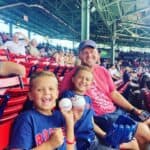 Jake Cain is an entrepreneur and writer from Cincinnati, Ohio. He spends his free time driving around the country in his late 90's conversion van, affectionately known as the "Monster Van" with his wife and 3 boys.
Illinois is also known as the Land of Lincoln, is also home to Chicago which is the third-largest city in the country. The state is home to numerous attractions and has lots to offer to its visitors.
Explore the cities, lovely natural resources, cultural destinations, and a host of things to do.
Let us explore the best Illinois Vacation spots which you can visit with your friends and family.
Chicago
Chicago is the third-largest city in the United States and makes for the most obvious place to start your Illinois exploration. The city sits on the western edge of Lake Michigan, so you can take advantage of many beaches and beachfront parks.
Parkland is a great place to visit which has more than 570 parks, the centerpiece being Lincoln Park, a 1200-acre space. Summers are the best time to visit this city, as winters are brutal here.
The streets come to life in summers where there are exciting festivals, beaches are full of people having fun.
If you are a baseball fan, then Chicago is a great place to visit as it is home to the NFL, the NHL, and the NBA. If you love art, then Chicago Symphony can be a lovely visit.
The Art Institute of Chicago is also revered and is one of the oldest and largest in the country.
Springfield
Springfield is the state capital of Illinois and is renowned as the birthplace of America's 16th president, Abraham Lincoln.
Start by checking out the Abraham Lincoln Presidential Library and Museum, the Lincoln Home National Historic Site, and the Lincoln Tomb & War Memorials.
Architecture fans will also love the Dana-Thomas House as it is the most complete example of Frank Lloyd Wright's architecture. If you want to get in touch with nature then visit the Adams Wildlife Center which allows residents and visitors to get in touch with Springfield's natural surroundings with its 40 wooded acres.
Springfield is also a stop on the famous Route 66, where there are many diners in retro style.
Galena
Located three hours west of Chicago lies the small city of Galena. It is quaint, historic, and charming.
More than 85% of this historic town is a National Historic District and is renowned for its architecture and long mining history. Check out the old-fashioned shops, restaurants, and scenery.
Galena makes for a great weekend trip as there are some great bed and breakfasts in the surrounding hillsides. Plus, there are some wonderful wineries as well which you can explore.
Peoria
Peoria is one of the largest cities in Illinois and is situated along the Illinois River. It is named after Peoria Indians and was founded in 1691 by the French explorer Henri de Tonti.
Peoria has 9,000 acres of parkland, and it serves as the headquarters for the American machinery giant, Caterpillar, Inc.
Attractions to check out in this city are Riverfront Museum, Caterpillar Visitors Center (this is where the major company is based), the Peoria Zoo, the Peoria PlayHouse Children's Museum, and the Luthy Botanical Garden.
If you love sports, then the Peoria Civic Center hosts lots of basketball games and even concerts.
Starved Rock State Park
Starved Rock State Park is one of the most popular attractions in Illinois. There is an abundance of waterfalls, canyons, and hiking trails here making it one of the best vacation spots in Illinois.
It is a National Historic Landmark and offers many things to do. There are canyons, tall, tree-topped bluffs overlooking the Illinois River, and thirteen miles of hiking trails
There is a guest lodge at the park and a camping ground as well if you intend to stay here for the weekend. Visitors can indulge in hiking, fishing, and camping here.
Shawnee National Forest
Located in the southernmost part of Illinois, Shawnee National Forest is near the rolling hills of the Ozarks and the Shawnee Hills.
It is also the biggest publicly owned body of land in the state of Illinois, spans approximately 280,000 acres. There are a variety of landscapes to explore here unique rock formations, oak and hickory forests, thriving wetlands, swamps, prairies, and the Ohio River as well.
Shawnee National Forest attracts many visitors and makes for one of the best Illinois vacation spots. There are many miles of hiking trails that welcome leashed dogs and horseback riders.
Rockford
Rockford is the second largest in Illinois and lies outside the Chicago Area and is often dubbed "The Forest City" due to its 20,000 acres of green space.
If you are a music lover, then the oldest music club in the nation can be found in Rockford – the Mendelssohn Club. Other attractions in the city include Anderson Japanese Gardens, Tinker Swiss Cottage, and Klehm Arboretum.
Four rivers run through this city and there are seven golf courses as well. The Burpee Museum of National History makes for a fantastic tourist spot.
Families can also visit the Magic Waters, which is conveniently located just off Interstate 90/39.
Sycamore
Sycamore makes for a fun vacation getaway in Illinois. It has a fun downtown area which can really make your vacation getaway entertaining.
Check out the many historic homes if you love history. There is a Pumpkin festival as well which happens annually every fall, you can plan your vacation around that.
Visitors can also choose to visit Northern Illinois University which is located just a few miles away at DeKalb, Illinois. Many basketball games and concerts happen there at the Convocation Centre.
Elmhurst
Located in the Western suburb of Chicago it has a population of approximately 45,000 people. A great place to visit for art lovers, Elmhurst has a center for the arts with a fine art museum that offers classes to adults and children.
Music lovers will also enjoy symphony orchestra and theatre groups and performances. There's more, visit the Lizzadro Museum of Lapidary Art which displays cutting and polishing stones as works of art.
Visit the downtown area for some fantastic shopping options offering nearly three hundred unique merchants.
Metropolis
If you are into pop culture, then the city Metropolis must have instantly reminded you of Superman. Head to Metropolis for the 40th Annual Superman celebration.
This even started as a one-day homecoming for local residents and now attracts Superman fans from around the world. The great part is that the entry for this festival is free and there are lots of live music, helicopter rides, celebrity autographs, and Q&A sessions.
Anderson State Park
Anderson State Park in Rockford Illinois was inspired by visits Rockford businessman John R Anderson took to Japan. He designed this state park along with a Japanese architecture Hoichi Kurisu which was earlier a private venture on Anderson's property.
It is a 10-acre Japanese garden in Rockford, is a splendid retreat with cascading waterfalls, ponds, streams, and rock formations. There is even a guest house built in the authentic sukiya style.
Fish, ducks, and minks are also a part of the background of the garden, which is now a not-for-profit organization.
Mississippi Palisades State Park
Just a three-hour drive from Chicago, this 2500-acre park makes for a great vacation spot. Mississippi Palisades State Park rich in Native American history, and a wonderful place to see Illinois wildlife up close.
Get a chance to see shorebirds, wild turkeys, and pileated woodpeckers, plus you can try fishing here as well. There are fifteen miles of trails here which hikers can take advantage of.
Visitors can try boating, camping, fishing, hiking, geocaching, and more.
Tunnel Hill State Trail
If you are a cyclist, then this lovely Tunnel Hill State Trail will surely make for a great vacation spot for you. Tunnel Hill State Trail is a cycling trail in the bed of an old railway line and was created in the late 20th century using crushed limestone for its surface.
Don't get regular bikes here as they will find it hard to function. Mountain or hybrid bikes will be a better fit for this type of terrain.
The forty-five-mile trail takes riders from Harrisburg to Karnak and is very scenic, offering colorful wildflowers, Illinois prairie, oak forests, and lots of wildlife. You can hope to see red foxes, cottontail rabbits, raccoons, deer, and opossums.
Grant Park
Grant Park is such an illuminating feature on Chicago's landscape that it deserves more than just a mention. This 319-acre green space in the heart of Chicago's main financial district, The Loop offers a lot to its visitors.
This is where the Art Institute of Chicago, the Field Museum of Natural History, the Shedd Aquarium, and the Adler Planetarium are also located.
Plus, this park is also home to the biggest fountain in the world the Clarence Buckingham Memorial Fountain, which has water displays every twenty minutes and a light show every night from 9:00 pm until 10:00 pm.
Grant Park also hosts many food and music festivals which makes it a very exciting place to visit. Apart from that it even as an ice skating trail, wall climbing facilities, several play areas for children, two marinas, and a skate park designed for use by skateboarders and much more!
Matthiessen State Park
The park was named after prominent industrialist and philanthropist Frederick William Matthiessen who bought the lands in the late 19th century.
The Matthiessen Park spans over 1700 acre and the park features canyons and streams with picturesque waterfalls. The park features colorful sandstone walls, waterfalls, tall bluffs, and cedar which makes this State Park very popular with hikers because of its natural beauty.
You can also see flying squirrels, white-tailed deer, indigo buntings, cliff swallows, and red-tailed hawks throughout the park.
There are five miles of extensive trails as well which can be taken advantage of.
Illinois has an abundance of natural beauty plus many big and small cities that make this state a very exciting place to visit. From the big cities like Chicago to lovely natural wonders like Anderson State Park – there is no dearth of things to do here
20 Thrilling Florida Vacation Spots
Ready to plan your next vacation in sunny Florida? Here are the highlights of the 20 best vacation spots in the state! From the vibrant nightlife of Miami to the laid-back charm of Clearwater, there's something for everyone. Whether you're looking for family-friendly activities, high-end experiences, or unique adventures, this article has got you covered. So, pack your bags and get ready to soak up the sun and fun in the Sunshine State!
15 Virginia Vacation Spots Perfect For Exploring History
Explore the best vacation spots in Virginia with this must-read article! From the historical charm of Williamsburg to the breathtaking beauty of Shenandoah National Park, there's something for everyone. Don't miss out on the top attractions, outdoor adventures, and unique experiences that Virginia has to offer.
Top 15 Ohio Vacation Spots: Vibrant Cities & Aesthetic Parks
Ready to discover the best vacation spots in Ohio? Look no further than this article, which highlights the top destinations in the state, from the vibrant cities of Cleveland, Cincinnati, and Columbus to the scenic Hocking Hills State Park. Explore the great outdoors, enjoy cultural activities, and indulge in local cuisine and attractions. So, pack your bags and get ready to experience the diverse and exciting vacation spots that Ohio has to offer!
Picturesque Lake And Mountain Top Views: 16 Michigan Vacation Spots
Discover the best Michigan vacation spots with this ultimate guide! From the charming university town of Ann Arbor to the breathtaking Pictured Rocks National Lakeshore, there's something for everyone. Whether you're looking for outdoor adventures, cultural experiences, or romantic getaways, Michigan has it all.