This city in southwestern Missouri is the birthplace of Route 66. Springfield combines nostalgic Americana and a bustling nightlife.
Now the city is on the rise, thanks to a $960 million MGM casino complex, opened in 2018. Every weekend many tourists swell up the city to try their hand at poker or other slot machines. There are some exciting day trips you can take from Springfield MO. From the cities of Bentonville and Eureka Springs to some great lakes like the Lake of Ozarks – there are lots of options.
Let us explore some of the best day trips you can take from Springfield MO.
Crane, Missouri
This town in Stone County Missouri is a charming small town that has festivals for everything. The annual Crane Broiler Festival is a great draw where plates of barbecued cluckers are the culinary draw. There are carnival rides, live music, and lots more fun.
Apart from that, there are many places to just have a great meal. Check out The Classey Corner which is a flea market and cafe plus a delicious bakery.
After a hearty meal, you can check out the many antique and boutique shops. Try Velvet Moose or Peddler's Junction Flea Market & Decor.
Distance: 40 minutes
Ideal for: Relaxed getaway
Bentonville, Arkansas
Located just around two hours away across the state line is the town of Bentonville. Famed for being the birthplace of the retailer Walmart, their town square is a quaint place to explore as well.
This picturesque town has a lovely town square which is always bustling. Put the Crystal Bridges on the top of your to-do list.
This is a museum of American Art plus there are more than three miles of walking and biking trails on the museum's 120-acre grounds. Also, grab a bite at Eleven by Crytal Bridges for a first-class American comfort food experience.
Explore the town square and check out the amazing dining and shopping options available here. Dine at eateries like Oven & Tap, which offers simple-but-creative meals cooked in a 1,000-degree wood-fired oven.
If you are here on a Saturday, then the Bentonville Farmers Market is a great place to score some farm-fresh produce back to Springfield.
Distance: 2 hours
Ideal for: Family fun
Eureka Springs, Arkansas
Just an hour and 45 minutes away lies the town of Eureka Springs. If you visit here during summer, then it is all about the outdoors.
Try boating on the Beaver Lake or try zip lining at Ozark Mountain Ziplines. In springtime, you can enjoy the lovely blooming flowers throughout the city.
Simply walk down Spring Street and enjoy the eclectic mix of shops and restaurants. For an unusual experience, visit The Crescent Hotel & Spa, a gorgeous resort hotel that's also known as America's Most Haunted Hotel which offers ghost tours!
Distance: 1 hour and 45 minutes
Ideal for: Family fun
Reeds Spring, Missouri
Located just 50 minutes away from the town of Springfield, Reeds Spring is the perfect getaway. The best time to go here is in June for the Rock House Music Festival.
Explore the numerous tasty dinner spots in town like the Reeds Spring Pizza Co for pizza and pies.
Papouli's is another favorite that is known for Greek favorites like saganaki. After a hearty meal, head to The Rock House Center for the Arts for a great live show by the local bands.
Distance: 45 minutes
Ideal for: Music fans
St. James, Missouri
Situated two hours away from Springfield, the town of St. James was founded in 1860. A must-visit is the Maramec Spring Park which has a wonderful spring and is surrounded by a great shady park with places to picnic, cast a line or just relaxes.
Next, you can stop by for a meal at the Missouri Pizza Company for a hearty five-meat MO' Meats pie!
Outdoor lovers can explore the Forest City Mountain Bike Trail which boasts of challenging trails for cyclists. To cool off, have a drink or two at the Public House Brewing Company before heading back to Springfield.
Distance: 2 hours
Ideal for: Family fun
St. Louis, Missouri
Though St. Louis is a little far away from Springfield, however, it makes for a great day trip from the city. A haven for theatre fans, St. Louis boasts of lovely theatres that have shows happening all year round.
Visit The Fabulous Fox Theatre for year-round shows, they even have Broadway shows. Experience outdoor theatre at The Muny. Here you can catch Broadway Musicals in the fresh air of Forest Park.
If you love Opera, then head to the Opera Theatre of Saint Louis, to catch one of the 11 shows of the season.
Distance: 3 hours and 22 minutes
Ideal for: Theatre geeks
Lake of Ozarks, Missouri
This lovely Lake of Ozarks can make for a wonderful day trip from Springfield MO. A great way to explore the lake is to go on a cruise, with Lake of the Ozarks Yacht Charters.
If you want, you can even take your kids to the Big Surf Waterpark to enjoy the hot sun. Alternatively, you can also enjoy parasailing, boating on the lake.
For an amazing experience, head to the Bridal Cave. This cavern has incredible mineral deposits as well as wonderful onyx formations.
Distance: 1 hour and 30 minutes
Ideal for: Outdoor enthusiasts
Boonville, Missouri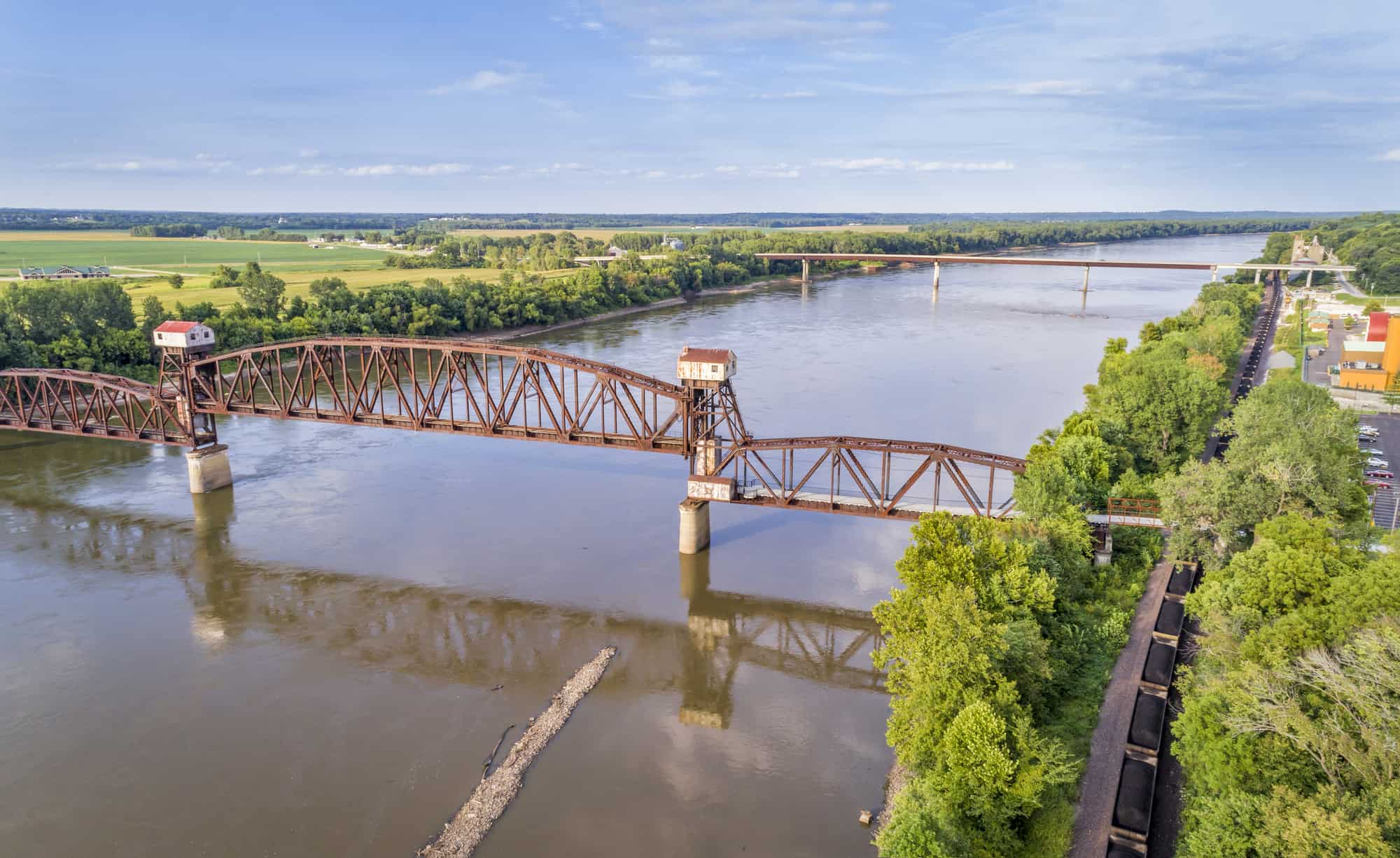 Situated just around 3 hours north of Springfield, Boonville is a charming small town that makes for a great day trip from Springfield.
The town was the site of four Civil War battles, but it is now famous for the MKT Railroad. Explore the beautiful Spanish-style train depot that is now home to Champion Bicycles, where you can rent a bike to pedal about while you explore the trail.
There are also a number of historic places to visit like the Roslyn Heights Mansion (Missouri's Daughters of the American Revolution headquarters) and the Old Cooper County Jail.
Another historic place to stay or just visit is Hotel Frederick, which was built in 1905.
Distance: 3 hours
Ideal for: Train enthusiasts
Billings, Missouri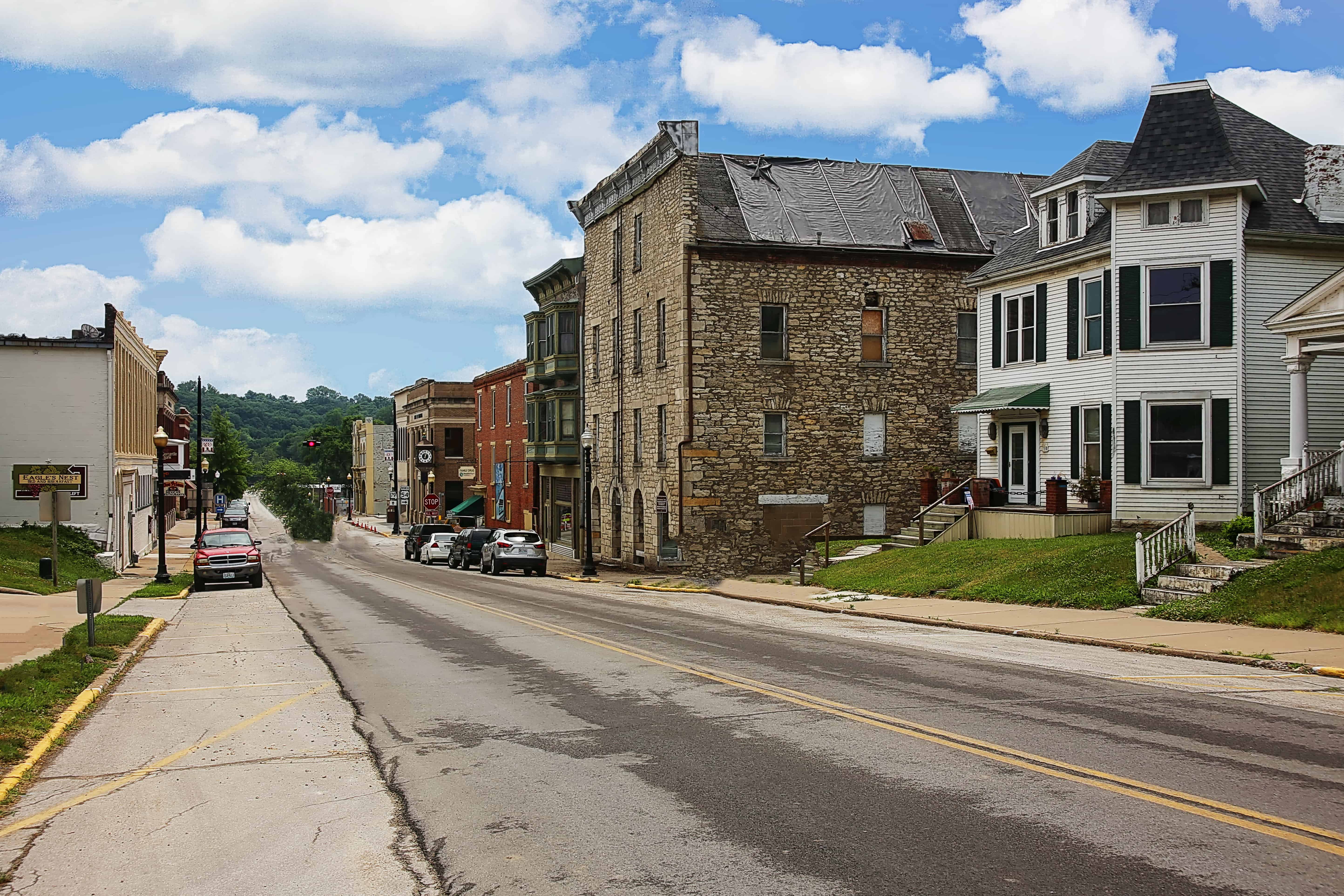 Billings has a great historical charm about it that makes it a great day trip destination to visit from Springfield.
Stop by at the Bank Tavern, which used to be a bank, but has been serving some lovely cold beer since 1933.
If you love flea markets, Billings is a dream come true for you. There are numerous shops in the main town area. There are also wholesale gift shops and home decor shops like the Whistle Stop Resale Shop.
When craving a meal, head to Los Girasoles for some gigantic burritos and a few indulgent dips into the queso Blanco.
Distance: 3 hours
Ideal for: Shopping lovers
Conclusion
Even though Springfield is a small town in itself, there are many day trips that you can do around the city for a great weekend or day trip.