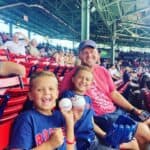 Jake Cain is an entrepreneur and writer from Cincinnati, Ohio. He spends his free time driving around the country in his late 90's conversion van, affectionately known as the "Monster Van" with his wife and 3 boys.
Portland's truly a one-of-a-kind city that wears its "weirdness" with pride. As the largest and most populated city in Oregon, there's certainly no shortage of culture and activities.
While the city's amazing, do you know about all the fun adventures that await if you step outside its borders? From wineries to natural wonders and more, Portland is the perfect home base for a wide range of day trips.
We've rounded up our favorite day trips from Portland. They're perfect for quick trips with friends or a manageable mini-vacay with the family.
Mount St. Helens
Mount St Helens is one of the largest active volcanoes in the world and makes for a fascinating day trip. Located in Washington State, it's about an hour and a half from Portland.
Make your first stop at the Mount St Helens Visitor Center. It's packed with fun and informative displays including:
A volcano model you can step into
Seismograph with real-time display
Theater program dedicated to the history of the volcano
Head over to the Johnston Ridge Observatory to view the smoldering crater. If you're up for a hike, follow the .6 mile trail around Silver Lake, where you can view many different plants and waterfowl.
Keep in mind Mount St Helens in an active volcano, with its most recent eruption occurring in 2008. On May 18, 1980, the volcano had a significant eruption that killed 57 people and caused significant damage far and wide. Many of the exhibits in the visitor center focus on this disaster.
However, the exhibits are still appropriate for kids. It's a fascinating look at a unique geographic phenomenon.
Microbreweries
With over 75 breweries and counting, it's no wonder Portland is nicknamed Beervana. Touring the local microbreweries is a fun way to hang out with friends, and you don't even have to leave the city limits.
You'll find so many different options it's difficult to know where to start. Popular microbreweries include:
Rogue Brewing
Lucky Lab
Hood River's Full Sail Brewery
Pyramid Brewery
Chapel Pub Brewery
Microbrew tours are just the start. Beer lovers from the entire Pacific Northwest flock to the annual Oregon Brewers Festival. Spend the day sampling wares from local brewers in a fun, one-of-a-kind environment.
Portland people are passionate about their pints, making microbrew tours an easy way to have fun with friends or entertain out-of-town visitors.
Multnomah Falls
Hop on the I-84 for a 30-minute drive to the awesome Multnomah Falls, a 611-foot waterfall with family-friendly hiking paths, and a rich Native American history.
A five-minute walk takes you from the parking lot right to the base of the falls, where you can see and feel the roaring cascade of water. If you're up for a short walk, check out the viewing area above. From an opening carved in the rock face, you can look straight up the rock walls for a one-of-a-kind view at the falls.
Those with the urge to explore can walk the paved trailer to Benson Bridge. Leave your fear of heights at home, because the bridge spans a 69-foot drop!
Mt. Hood
About an hour outside Portland, you'll find Mt Hood, a striking Oregon landmark known the world over. At 11,249 feet tall, it's certainly not hard to find! When you arrive, you'll find a variety of activities for nature lovers and outdoor enthusiasts tonight.
The mountain is home to six ski resorts (Mt. Hood Meadows is the largest) plus 12 named glaciers. Aside from winter sports, there's fun all year long with plenty of hiking, dining, and opportunities for relaxing outdoors in Mt. Hood National Forest.
If you decide you want to turn your day trip into a weekend getaway, check out Timberline Lodge, a ski resort and designated National Historic Site.
Willamette Valley
Although Portland is known for its craft beer, it's not exactly a world-renown spot for wine. Fortunately for wine aficionados, the Willamette Valley is just 40 minutes away.
It's a beautiful wine region perfect for a day trip. Savor the scenic countryside as you drive or bike from vineyard to vineyard. Towns to visit include:
You'll find plenty of covered bridges, farmhouses, restaurants, and other attractions. Bring your bike, or rent one, for a ride down the Willamette Valley Scenic Bikeway.
The Willamette Valley produces some of the world's best Pinot Noir, among other wines. Whether you fancy yourself a sommelier or simply want a day to relax with friends, a trip to wine country is the perfect getaway.
Eugene
If you get the urge to explore another city, check out Eugene. It's just under two hours away and offers a full range of fun adventures for the day.
Eugene is a smallish city with a thriving arts and culture scene. You can find theatre productions, live music, and community events practically year-round.
Plus, Eugene is the home to the University of Oregon. Check out the Ducks basketball, football, and baseball teams, or head out for a night of fun and cheap beer with the students.
Drive-up on a nice day and spend the afternoon in Alton Baker Park or Hendricks Park. It's the perfect spot to enjoy lunch and some sun.
Also, don't forget about the Fifth Street Public Market. It's packed with cool, one-of-a-kind retail stores, such as Gilt + Gossamer, plus delicious local eateries, like Blackboard and Northwest Burgers.
Cannon Beach and Seaside
Located just 80 miles west of Portland, Cannon Beach is considered one of the most beautiful beaches in the Pacific Northwest. Hop on Highway 26 for a day's adventure surrounded by ocean beaches, forests, and the gorgeous Oregon Coast Mountain range.
Towering over the coastline is the majestic Haystack Rock, a 235-foot-high rock formation surrounded by tide pools.
Incorporated in 1957, the City of Cannon Beach is loved by locals and tourists alike. Named one of the 100 Best Art Towns in America, you'll find plenty of galleries, restaurants, and breweries to explore.
Step away from city life to enjoy the fresh sea air and beautiful beachside living, even if for just an afternoon.
Trillium Lake
If you're up for a day hike, head over to Trillium Lake, beautiful hiking and swimming area at the base of Mount Hood. It's the perfect spot for a day hike, picnic or a swim.
In the winter, trails are groomed for cross-country skiing. In the summer, you'll find plenty of permitted cooking areas, so bring the BBQ. It's only an hour and a half east, making it a great spot for a quick stop any time of year.
Fun fact: Trillium Lake is a man-made lake, created in 1960 when a dam was built across Mud Creek.
Seattle
Many people are surprised to learn that Seattle's only a three-hour drive away. If you leave in the morning, you have plenty of time for fun in the Emerald City.
Some highlights in Seattle include:
Space Needle
Boeing Tour
Mount Rainier
Pike Place Market
While you obviously can't see all of Seattle in a day, you can see a major attraction without feeling rushed. It's also close enough that Portland residents can pop over to attend a concert or show without a problem.
Bagby Hot Springs
Located in the heart of the Mt. Hood National Forest, the Bagby Hot Springs are three bathhouses filled with the calming, warm waters of the natural springs.
The site has three areas:
Main bathhouse
Lower bathhouse
Upper bathhouse
Each area has different sizes and types of bathhouses, with both log and cedar tubs. A few private bathhouses are available, as well as larger group tubs.
They're open 24 hours for public use, but keep in mind they get pretty busy, especially on weekends and holidays. It's first-come, first-served, so prepare yourself for a potential wait.
However, because it's only an hour away from Portland, you can beat the crowds by going during the week or other off-hours.
Breitenbush Hot Springs
Relaxation is a two-hour drive away. The Breitenbush Hot Springs Retreat and Conference Center is a holistic and spiritual retreat for individuals and groups.
You'll find workshops, yoga classes, personal retreats, natural food, and other services to nourish your body and mind.
Of particular interest are the various activities you can do in just one day, from a yoga class to a dip in the hot springs to a session in the sauna and more. Although longer stays are available, Breitenbush is also an excellent day trip spot.
Lyle Cherry Orchard Trail
Just outside of Portland is the Lyle Cherry Orchard Trail, a sweet hike that flies under the radar compared to many other hiking spots.
Tracking alongside the Columbia River Gorge, you'll enjoy breathtaking views of the Columbia River, old oak forests, and beautiful wildflowers.
The first quarter-mile of the five-mile hike is steep, but otherwise its level and fairly moderate. You can bring dogs, but keep them on a leash at all times.
Aside from hiking, the area is popular among birdwatchers and lovers of wildlife.
McMinnville
Head an hour southwest to the small city of McMinnville. Quiet, cozy, and surrounded by lush forests, it's a beautiful area with a few notable attractions.
Soar on over to the Evergreen Aviation Museum for a look at high-flying exhibits like early designs from the Wright Brothers and the Spruce Goose, the wooden behemoth created by famed eccentric Howard Hughes.
The other major attraction in McMinnville is the Wings & Waves Waterpark. It's an all-season park with ten slides of different sizes. You can even slide through a real Boeing 747!
Opal Creek Ancient Forest Center
About two hours southeast of Portland, you'll find the Opal Creek Ancient Forest Center, one of the last old-growth forests in the Pacific Northwest.
Aside from the lush, almost magical beauty of the forest, the main attraction is Three Pools, a collection of natural swimming pools filled with refreshing, blue-green water.
Take a dip on your next day trip. Bring a picnic lunch and your swimsuit. Entrance to the pools is free, but you'll need to spend five bucks for parking.
Columbia River Gorge
The Columbia River Gorge is a stunning canyon that stretches for over eight miles with a depth that exceeds 4,000 feet. It's a natural marvel located less than an hour's drive from Portland.
Spend the day exploring the multitude of hiking trails and viewing spots. The area has over 90 waterfalls.
Check out the Crown Point Vista House, a 100-year-old observatory with unparalleled views.
At the end of the day, grab a bite to eat at one of the many restaurants in The Dalles, a cozy town right nearby.
Astoria
Learn about this history of Oregon with a visit to Astoria, the state's oldest city. Founded in 1811, Astoria is a port seat located along the Columbia River.
As the first American settlement west of the Rocky Mountains, you'll find plenty of history to explore. Check out the Astoria Column hilltop monument, the Columbia River Maritime Museum, and the city's downtown district with a recently refurbished Liberty Theater.
Head up Saddle Mountain for some incredible vistas. At 3,283 feet, it's the region's highest peak.
Astoria is only two hours away from Portland, making it an excellent day trip option for anyone interested in learning more about the history of the Beaver State.
Whether you're a Portland resident looking for a quick getaway or a tourist looking to travel beyond the city limits, you'll find no shortage of awesome day trips from Portland. In just a few hours, you can drive to many natural wonders, cultural attractions, and family-friendly events.
Don't limit yourself to Stumptown. A trip that lasts just a day can create memories that last a lifetime!
9 Day Trips From Virginia Beach Full of Rich History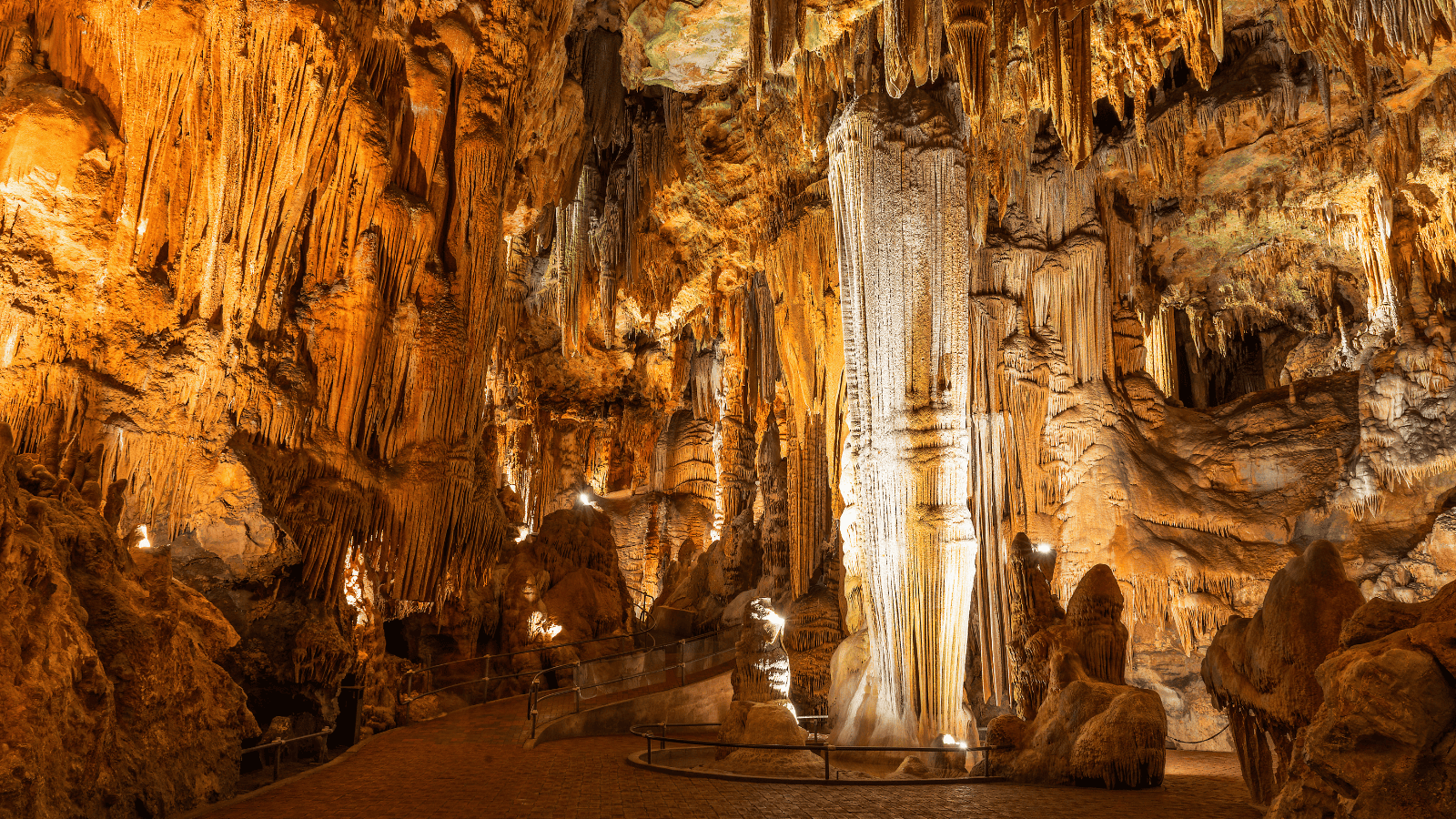 Discover the top day trips from Virginia Beach that offer a perfect escape from the hustle and bustle of the city. From exploring the historical sites of Colonial Williamsburg to witnessing the wild ponies on Chincoteague and Assateague Islands, this article has something for everyone. So, plan your mini-vacation now and explore the best of Virginia's gems!
16 Aesthetic Beach View Day Trips From Santa Barbara
If you're planning a trip to Santa Barbara, don't miss out on exploring the nearby destinations that offer something for everyone. From hiking in the Los Padres National Forest to relaxing on the beaches of Avila Beach, you'll enjoy this list of the best day trips from Santa Barbara. Whether you're a wine enthusiast or a film buff, there's something for everyone on this list of exciting day trips.
10 Day Trips From Gainesville
If you're planning a trip to Gainesville, Florida, don't miss out on exploring the nearby destinations that offer something for everyone. From the historic city of St. Augustine to the beautiful beaches of Daytona and Cedar Key, we've compiled a list of the best day trips from Gainesville. Whether you're an outdoor enthusiast or a history buff, there's something for everyone on this list of exciting day trips. So, plan your mini-vacation now and explore the best of Florida's gems!
Best 16 Day Trip Spots From Myrtle Beach
If you're planning a trip to Myrtle Beach, South Carolina, don't miss out on exploring the nearby destinations that offer something for everyone. From the charming fishing town of Murrells Inlet to the historic city of Charleston, this article has compiled a list of the best day trips from Myrtle Beach. Whether you're a beach lover or a history buff, there's something for everyone on this list of exciting day trips. So, plan your mini-vacation now and explore the best of South Carolina's gems!