Daniel is a copywriter who has well and truly been bitten alive by the 'travel bug'. After ticking off several North American National Parks and exploring Europe by train, his sights are now set on South East Asia. Usually with at least one camera locked and loaded, you'll find Daniel wherever there are mountains, lakes or beaches.
Bob Ross and his mesmerizing paintings have transcended generations. From kids rushing home from school in the 1980s and '90s to watch The Joy of Painting to people finding comfort in his calm manner and soothing voice on TikTok and YouTube today, Bob Ross is universally loved, and rightly so.
The inspiration for his paintings can be seen around the globe, from his home country of America to the mountainous landscapes of Bavaria. So, let's take a journey to 'Bob Ross country'!
Lake Fusine, Province of Udine, Italy
Known to the Italians as Laghi di Fusine, Lake Fusine is in the northeastern region of Friuli-Venezia Giulia. This lake is especially beautiful during the fall when the trees showcase a beautiful blend of greens, reds, and oranges. Bob Ross always enjoyed adding a foreground subject to his paintings, and we think he'd appreciate the row boats here!
Lake Bow, Alberta, Canada
Crystal clear waters with a snow-capped mountain reflection? Check. A path leading the viewer's eye? Check. One singular 'friendly little tree'? Check. Yep, Lake Bow in Alberta, Canada, is a Bob Ross kind of place. In fact, you might call all of Alberta 'Bob Ross country'; with its mountainous landscapes, snow-sprinkled trees, and abundant wildlife, you'd expect the beloved painter to call the area his home.
Glacier Bay National Park, Alaska
It might come as a surprise, but previous to Bob Ross' painting career, he was a military man. When he was 18, he enlisted in the United States Air Force. He rose in ranks and was soon stationed in Alaska, where he first saw snowy, mountainous scenes that soon became a staple of his art. So, it's safe to say he took a lot of inspiration during his time stationed in the breathtakingly beautiful state.
Sparks Lake, Oregon, USA
Sparks Lake in Deschutes National Forest, found in Bend, Oregon, screams Bob Ross, especially during sunset. We all know Bob loved a lake reflection, especially when there's a snowcapped mountain and some alpine trees scattered along the shoreline.
Ozette Lake, Washington, USA
Although Bob Ross is most famous for his wide lake and mountainous landscapes, he would every so often treat viewers to a river or smaller lake masterpiece. Ozette Lake in Washington State has several narrow areas, and they look like they've been lifted straight from Bob's canvas. We know he'd be pleased to see some "happy little clouds" in this scene!
Lake Solitude, Wyoming, USA
If you've watched enough episodes of The Joy of Painting, you'll know Bob Ross loves to frame a lake with tall, towering trees. Lake Solitude in Wyoming is a perfect example of the inspiration he was taking and putting onto his canvas. The only thing we think Bob would add? A huge mountain in the foreground and maybe a little wooden cabin down by the waterfront!
Winfield, Kansas, USA
Talking of cabins, who didn't enjoy seeing Bob Ross imagine cozy fairytale-like scenes, typically with a wooden retreat nestled within the mountains? Usually, with a little wooden fence and a winding path leading up to the door, we always wanted to jump right into these paintings.
Lake Eibsee, Bavaria, Germany
Bavaria, a region in southeast Germany, is home to some of the world's most scenic views. We don't know if Bob Ross ever made it to that part of the world, but we can be sure he'd have felt right at home. Lake Eibsee stands as one of Bavaria's most famous lakes, and for good reason – look at it! No matter the time of the year, the lake and surrounding area offer the perfect Bob Ross scene.
Crater Lake, Oregon, USA
This shot of Crater Lake actually looks like a direct picture of a Bob Ross masterpiece. The sunset-soaked cloudy sky, vibrant blue water, and plenty of happy little trees to boot, there's no denying Crater Lake in Oregon could well be taken right off a Bob Ross canvas (one covered with liquid wuh-ite, of course!).
Moraine Lake, Alberta, Canada
We couldn't finish this list without throwing in Banff National Park's crown jewel, Moraine Lake. With sweeping trees on one side, jagged mountains on the other, and a turquoise lake that reflects both, Moraine Lake might be the most Bob Ross kind of lake in the whole of North America.
The 16 Best National Parks to Visit in June For Summer Fun
Are you looking for the perfect summer adventure? Look no further than these top national parks to visit in June! From the stunning wildflower displays at Lassen Volcanic National Park to the world-class whitewater rafting at New River Gorge National Park, this article provides insider tips and recommendations for an unforgettable outdoor experience. Don't miss out on the chance to explore these breathtaking natural wonders during one of the best months of the year!
6 National Parks To Avoid This Summer (And The Alternatives)
Are you planning a summer trip to a national park but want to avoid the crowds? Look no further than this article, which provides insider tips on which popular national parks to avoid and offers recommendations for six alternative destinations that offer unique experiences and stunning natural beauty. From exploring rugged peaks and pristine lakes at North Cascades National Park to discovering the geological history of Capitol Reef National Park, this article has everything you need to plan an unforgettable outdoor adventure this summer.
Best 16 Utah Vacation Spots
Are you looking for an unforgettable vacation spot with breathtaking natural beauty? Look no further than Utah! With stunning national parks like Zion and Bryce Canyon, as well as unique attractions like the Homestead Crater and Dead Horse Point, Utah has something for everyone. This article provides insider tips and recommendations for the best places to visit in Utah, from hiking to skiing to soaking in natural hot springs. Don't miss out on the chance to explore this incredible outdoor playground!
5 Waterfalls in Zion National Park For A Fabulous Day Out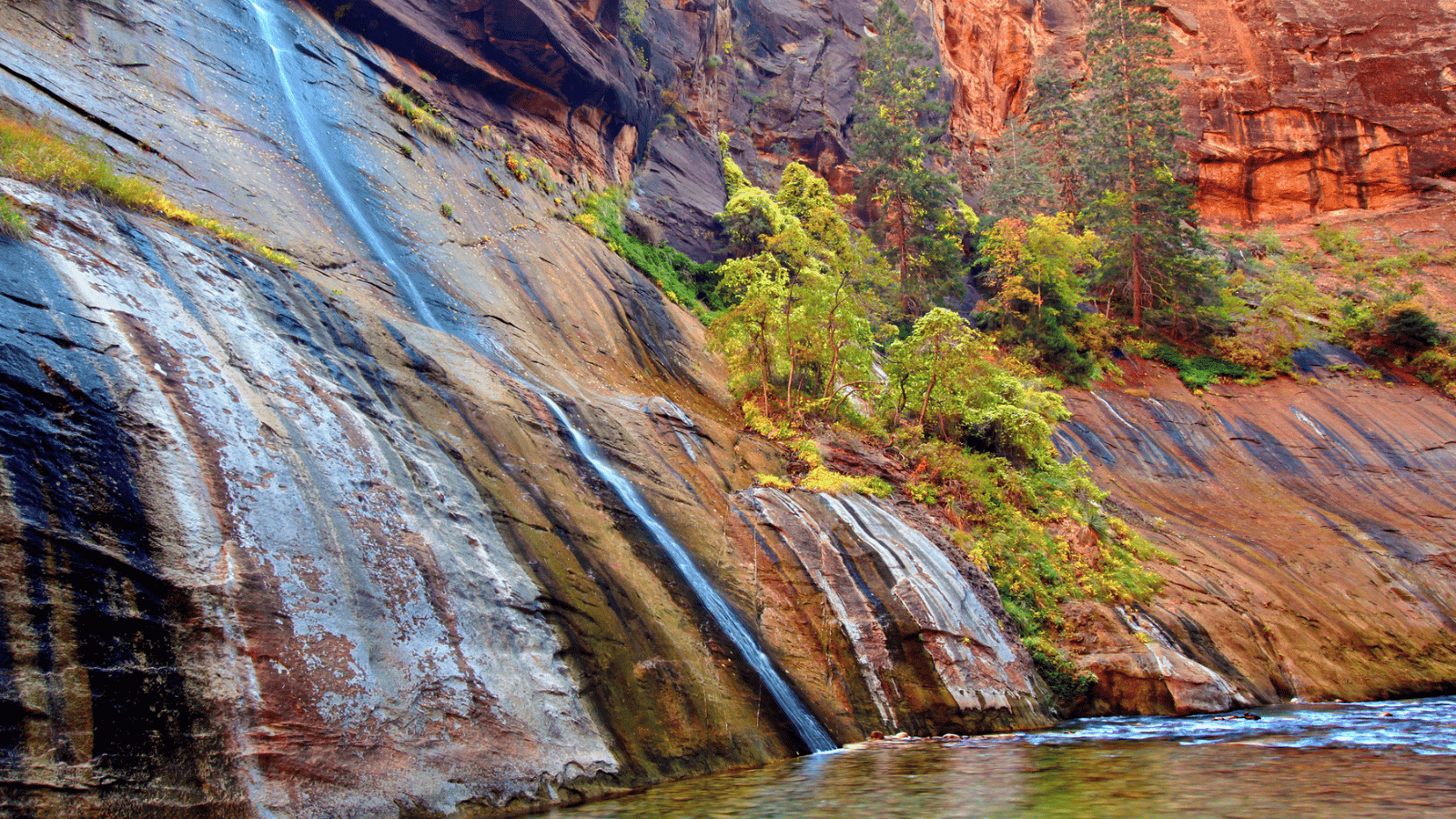 Are you a nature enthusiast looking for an outdoor adventure that will take your breath away? Look no further than Zion National Park in southwestern Utah! This article explores the park's stunning waterfalls, including the moderate hike to Archangel Falls and the more challenging Upper Emerald Pools. But that's not all – the article also highlights other natural attractions in the park, such as The Great White Throne and the Court of the Patriarchs. Don't miss out on the chance to explore this gorgeous landscape and experience the beauty of Utah's unique natural wonders!